UIPM on julkaissut Pariisin Olympialaisten karsintajärjestelmän
8.4.2022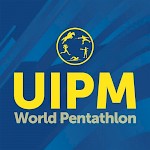 Dear National Member Federation of UIPM!
After several months of work with IOC and after the approval of the UIPM Executive Board, herewith we send you the Paris 2024 Olympic Games Modern Pentathlon Qualification System document, please find it attached.
This document is very similar to the one that was used for the Tokyo 2020 Olympic Games, with no major changes, but hopefully more precise, also athletes' eligibility is defined in more details.
The key timelines are already described in the document, but still pending with few of the competition dates, which will be finalised by the end of this year.
In case you have a question or need further clarification, we are at your disposal.
Ladattavat tiedostot:
« Takaisin